The Bike Museum of Brouage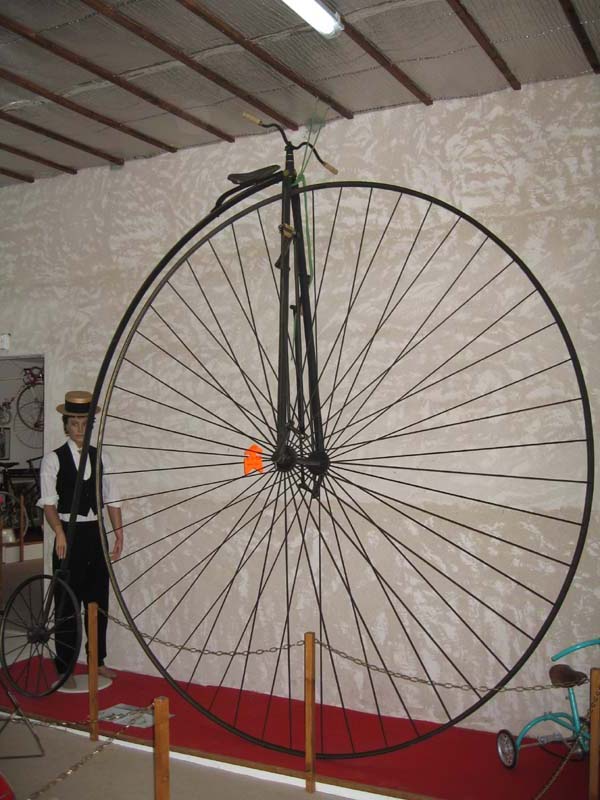 Come and discover the history of the cycle through the ages. From
Draisienne to the today bicycles, you will observe the various evolutions brought to the bicycle. Exhibition of many rare parts put in situation by scenes and objects corresponding to their time, the cycle museum of Favrieux is proud of being one of the most attractive cycle museums of France.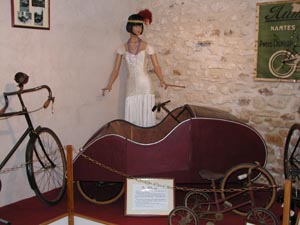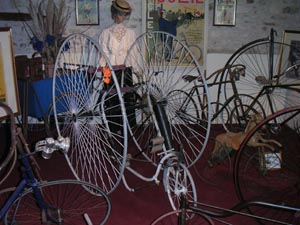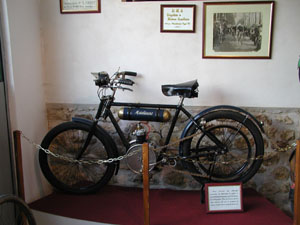 The Draisienne, the oldest cycle imagined by the human intelligence.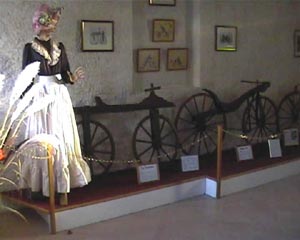 The cycle Michaux, inventor of the pedals on the front coil.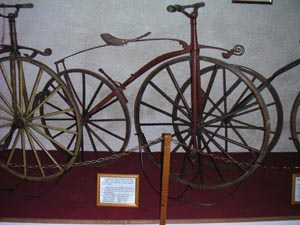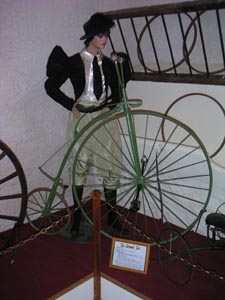 The first bicycle of transition between the cycle and "Grand Bi".
The "Grand Bi" impressive by its size, with a 1m28 front coil.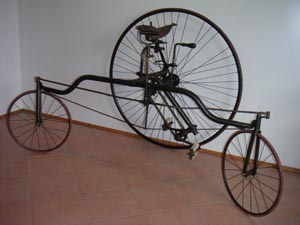 Very rare Clément tricycle with wheels of an amazing diameter of 1m52, which made it very fast. This tricycle was provided with the first differential.
Exceptional tricycle Coventry Rotary, which brought an easier control on jolty roads.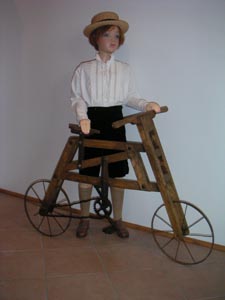 This bicycle of child entirely made of wood was sold on the Manufrance catalogue about 1903.
Prices : The entry of the museum is with
5€ per adult
Free for the children of less than 12 years.
Handicapped accesses Carpark bus.
You will discover many other models and will travel through the history of the cycle, and will understand its evolution and development. This has led to improve our everyday life and our leisure.
Pedal-car, manufactured in 1936 in PUTEAUX. It is a two seats pedal-car.
BMA Motobécane (Auxiliary Engine Bicycle), about 1925. It is the passage of the bicycle towards the motorization.